Language Optimization
When creating a new Engine during signup or from within your dashboard, you may select a language type: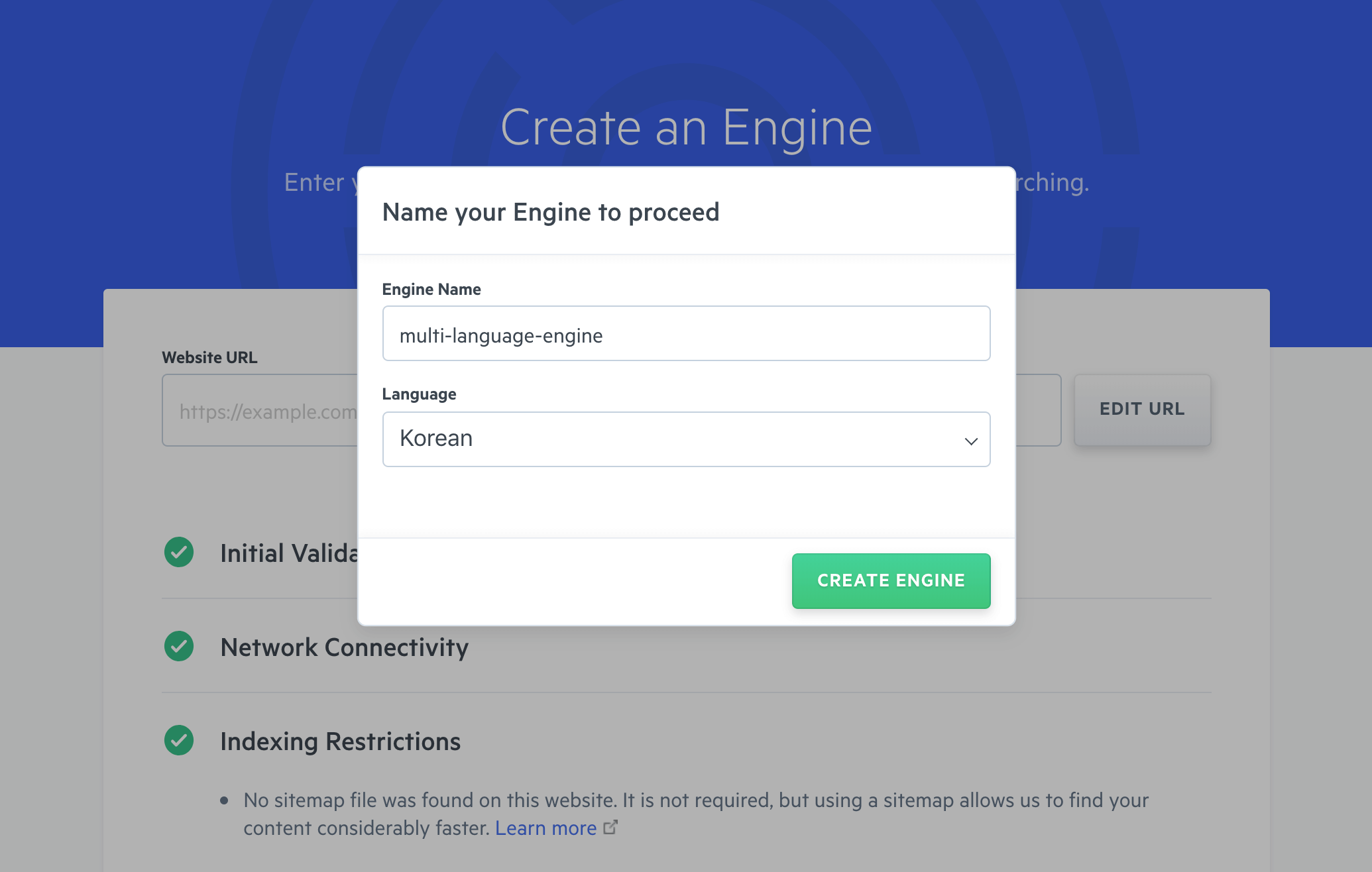 If your Engine spans multiple languages, consider using the default Universal option.
Once you have selected your language, no further configuration is required -- your Engine is optimized for that language.
What does it mean to be language optimized?
Features like stemming, bigram matching, phrase matching, and typo tolerance will be fine-tuned for your chosen language.
Available languages:
Universal
English
French
Spanish
Chinese
Korean
Japanese
German
Thai
Portuguese
Brazilian Portuguese
Russian
Dutch
Italian
Once an Engine has been created with a language, it cannot be changed.
Adjusting the language requires migrating to a new Engine.
---
Stuck? Looking for help? Contact support or check out the Site Search community forum!