Billing Guide
Everyone loves billing!
Only the Owner of an account may edit billing details.
The Owner and any Admins can view billing details.
For more information on account roles, see the Access Control Guide.
Explore Billing
Billing is quick to access and presented transparently.
Login to Site Search.
If you are an Owner or an Admin, you can click on My Account in the top right hand corner of the dashboard: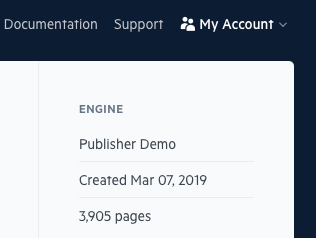 My Account is a dropdown menu.
Once it appears, navigate to Settings: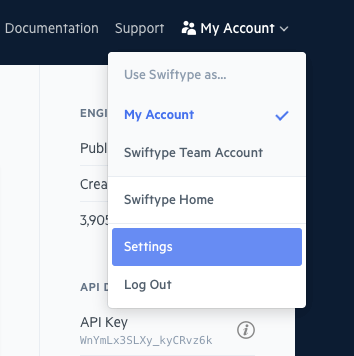 Settings contains basic account information.
On the left hand side, click on Billing & Usage to bring up the billing menu.
If are not the Owner or an Admin, this option will be grayed out!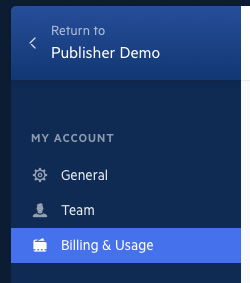 Now you can see all of your billing information: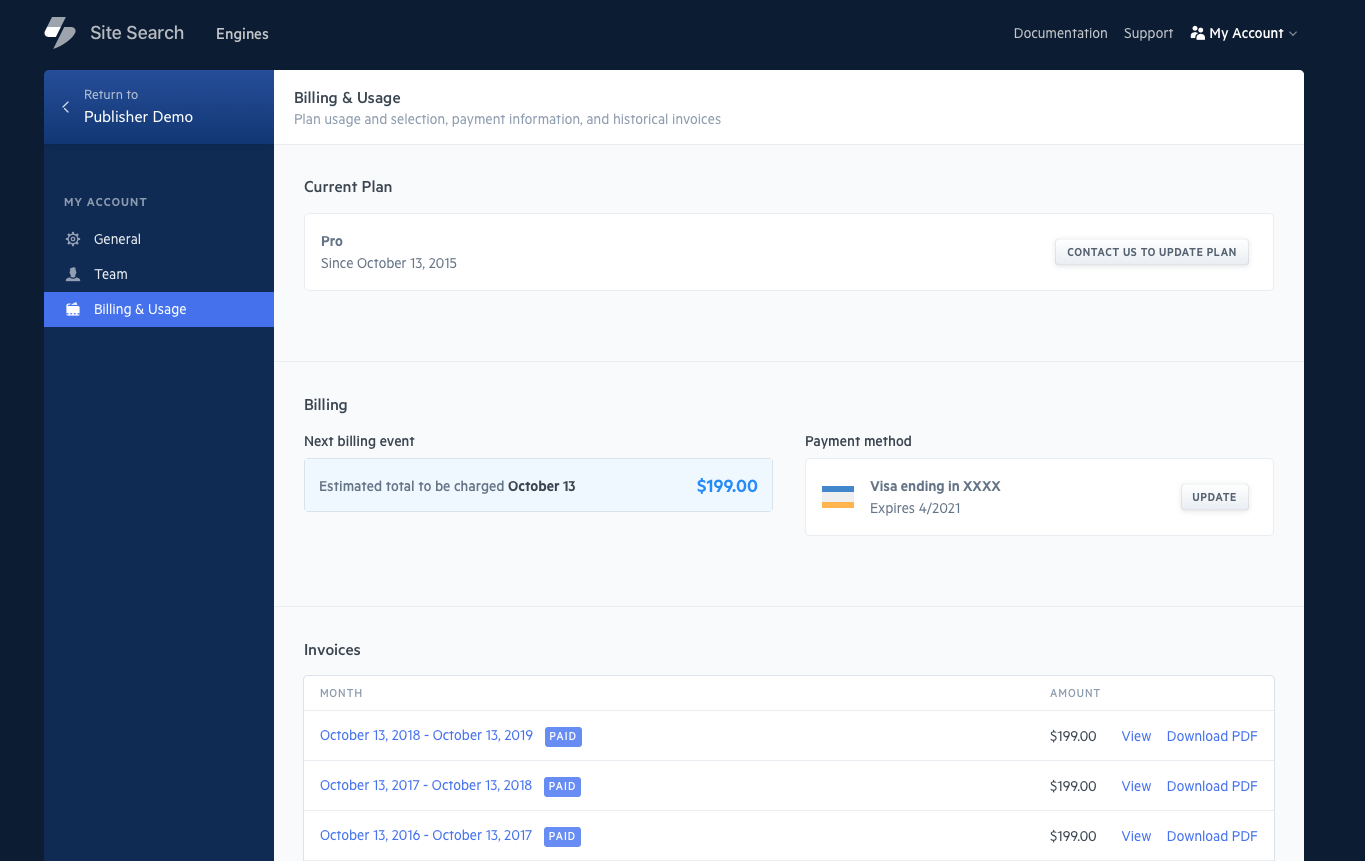 Billing Options
Only an account Owner can change billing details.
Clicking Update under Payment Method to update your credit card details.
You can then choose a plan that's right for you.
For a Standard or Pro plan, select one within the Billing & Usage section.
For a Premium plan, please email our support department.
To assess your pending payment information, note the estimated total under Next billing event.
The estimated total will be your next expected monthly plan payment, plus any additional charges incurred through usage.
Additional charges may include:
Queries
Documents
Engines
Domains
For a full breakdown on the pricing structure by account type, see the Pricing page.
Once an invoice has been tendered, you can view its payment status, and see a break in HTML or PDF format.
Click View for HTML or Download PDF for the pdf, next to the line item that coincides with the timeframe you'd like to view.
Your account details, plan, and additional usage, will be clearly described within the invoice.
Only the Owner will receive an invoice via email.
Account Closure
If you are an Owner, click on My Account in the top right hand corner of the dashboard: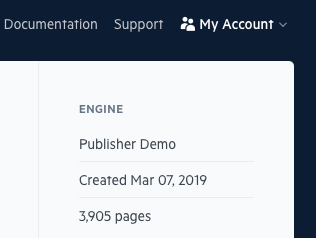 Within the general settings page, scroll near the bottom:

Click Close Account to delete your Engines and close your account. You will no longer be billed.
See you! Please let us know how we can improve -- we'd love it if you'd stick around.
---
Stuck? Looking for help? Contact support or check out the Site Search community forum!