Zendesk Connector Guide
Ingest all of your Zendesk data into Enterprise Search.
The Zendesk Connector requires that you create an OAuth App within Zendesk.
Configuration
Login to your Zendesk subdomain as an administrator: https://www.zendesk.com/login/
Click into Admin -- it's the gear in the sidebar.
Select API under Channels:
Agree to the terms of service -- if you'd like. Make sure you read it!
Click over to the OAuth Clients tab.
... And then click the + on the right side: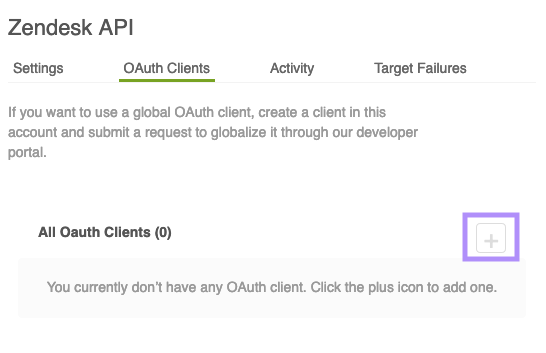 You'll need to fill out some information.
Client Name: You'll use this to identify the OAuth application.
Description: Also used for identification. You can write whatever you'd like.
Company: Elastic makes Enterprise Search. You can use that, or your own -- whatever works.
Logo: See below!
Unique Identifier: elastic_enterprise_search -- this is required and must be as is.
Redirect URLs: Input the following required URLs. Substitute HOSTNAME and PORT with your own.
http://HOSTNAME:PORT/ent/sources/zendesk/create
http://HOSTNAME:PORT/ent/org/sources/zendesk/create

As for the logo, here's the Elastic Enterprise Search logo, if you'd like to use that one.
Right click and save-as: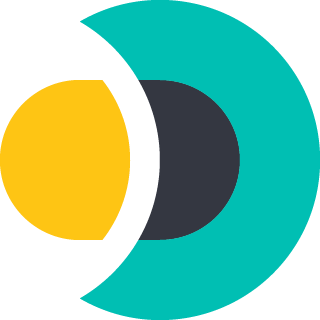 Add the logo.
Now press Save: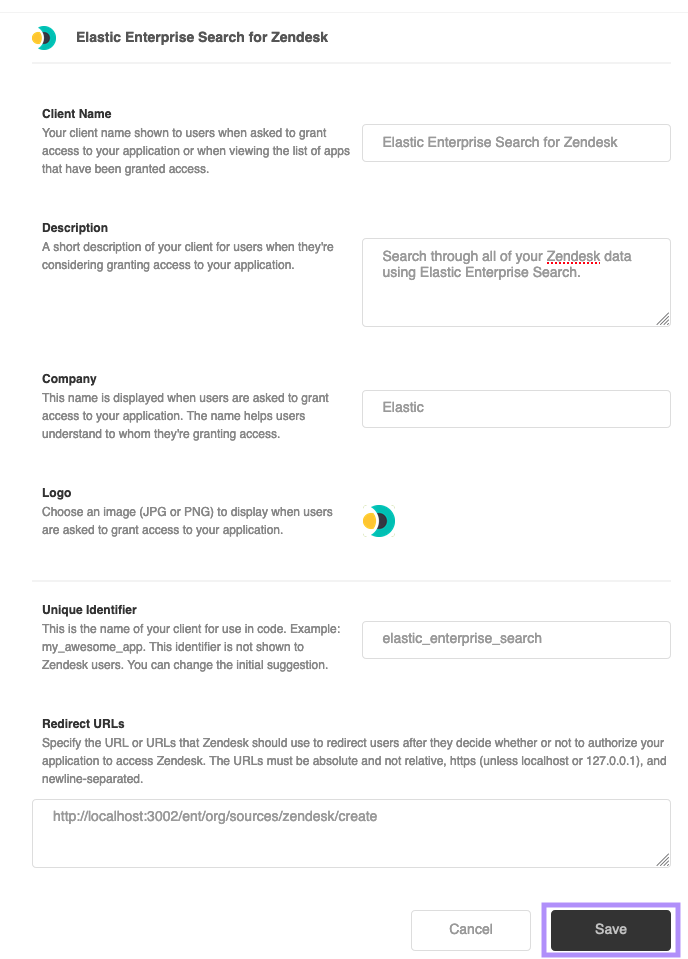 Saving will generate a secret token. Keep it safe!
Copy it and then head over to Enterprise Search.
Within the administrative dashboard, click Settings on the sidebar.
Navigate to Content Source Connectors: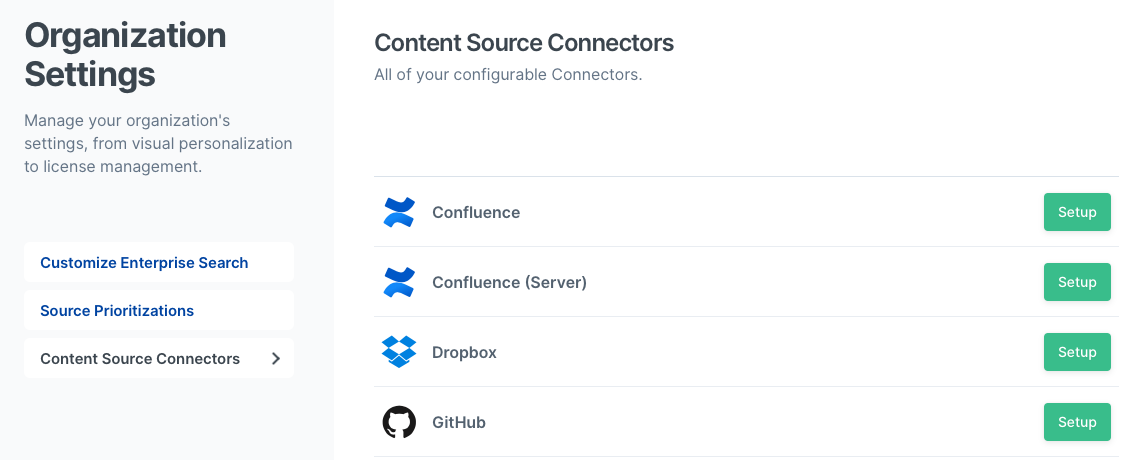 Look for Zendesk, then click Connect.
Use your...
Unique Identifier as the Client ID: elastic_enterprise_search
Secret token as the Client Secret.
Now, click Sources within the sidebar.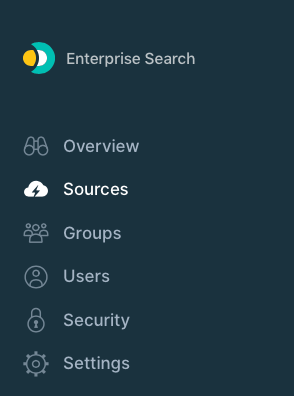 Locate Zendesk and click Add.
Use the same subdomain for which you configured the OAuth application, then click Continue.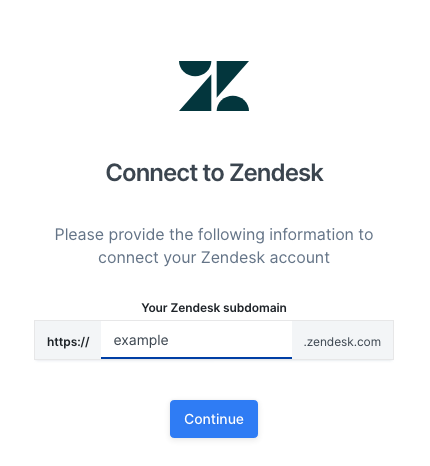 After that, click I understand.
Why the hurdle? We want to make it clear that you're adding a public source.
All of its contents will be accessible by those with the right permissions.
As the final step, you'll need to click Allow for the Zendesk OAuth prompt.
Congratulations! It's time to search.
You can now make the source available to various groups and scale its relevance priority.
---
Enjoying the beta? Something broken? Lost? Please send us your feedback or visit the Enterprise Search community.