OneDrive Connector Guide
Ingest all of your OneDrive files into Enterprise Search.
The OneDrive Connector requires that you create an OAuth App within OneDrive.
Configuration
First, sign in to https://portal.azure.com/ and click on Azure Active Directory: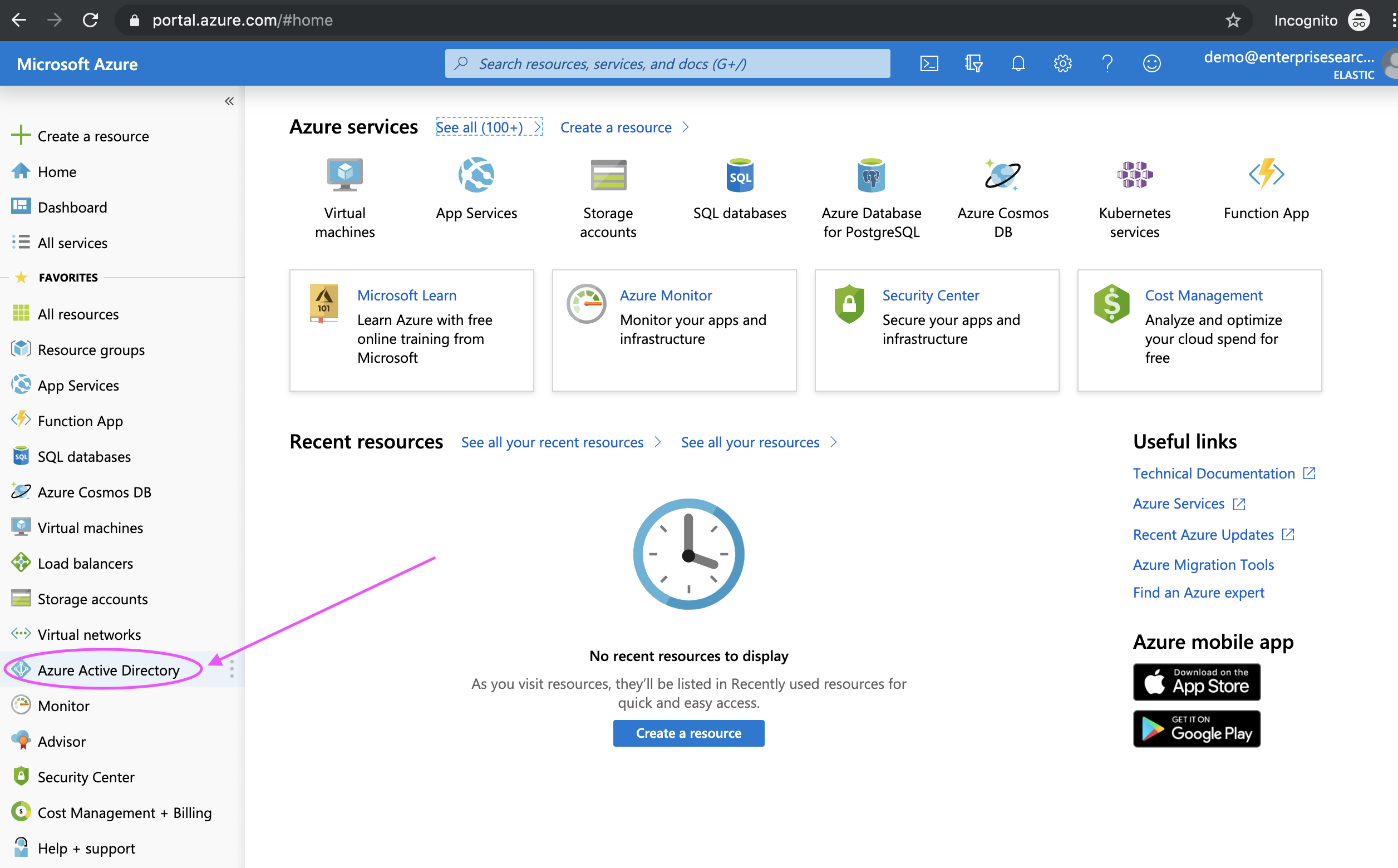 Next, click on App Registrations: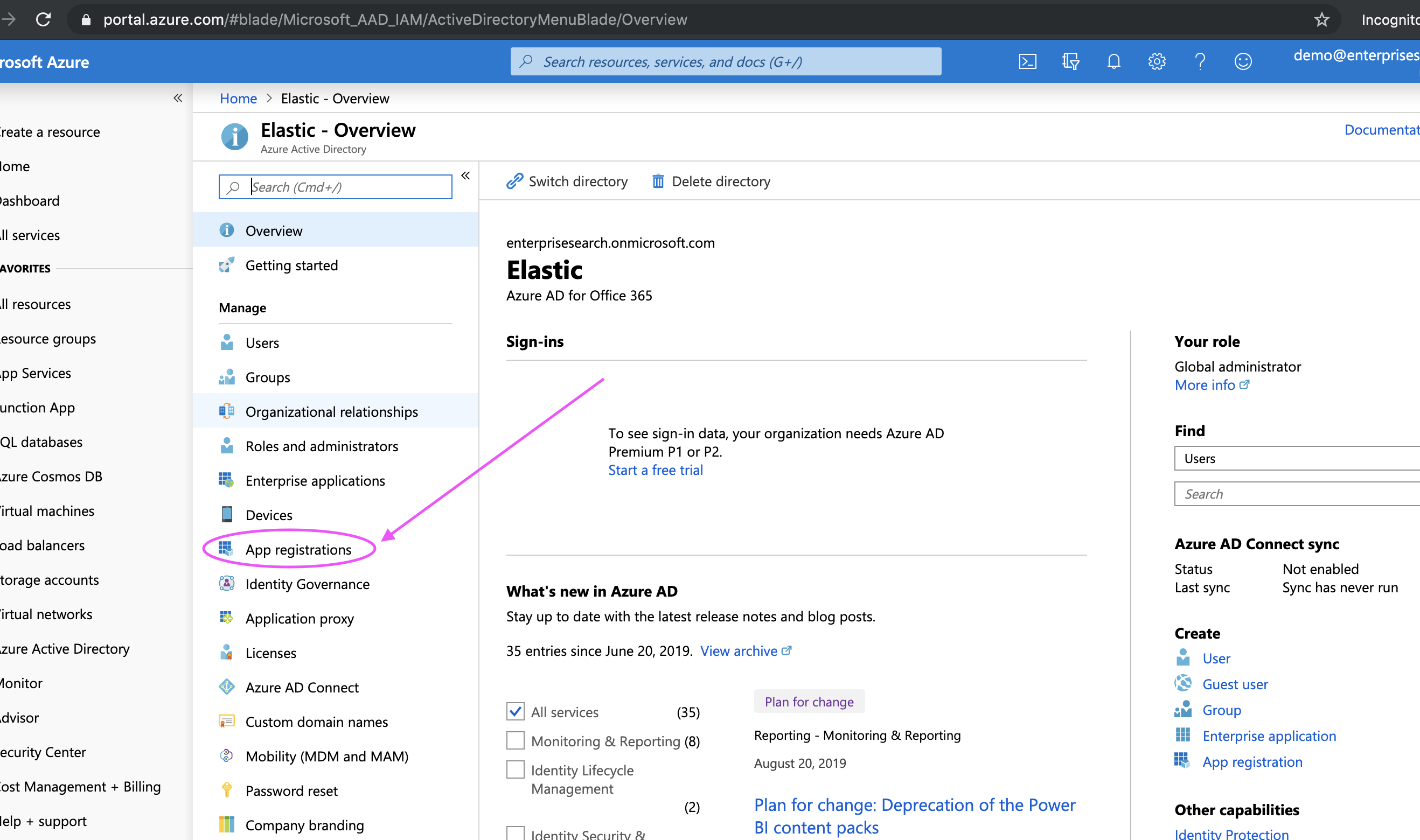 Then New Registration: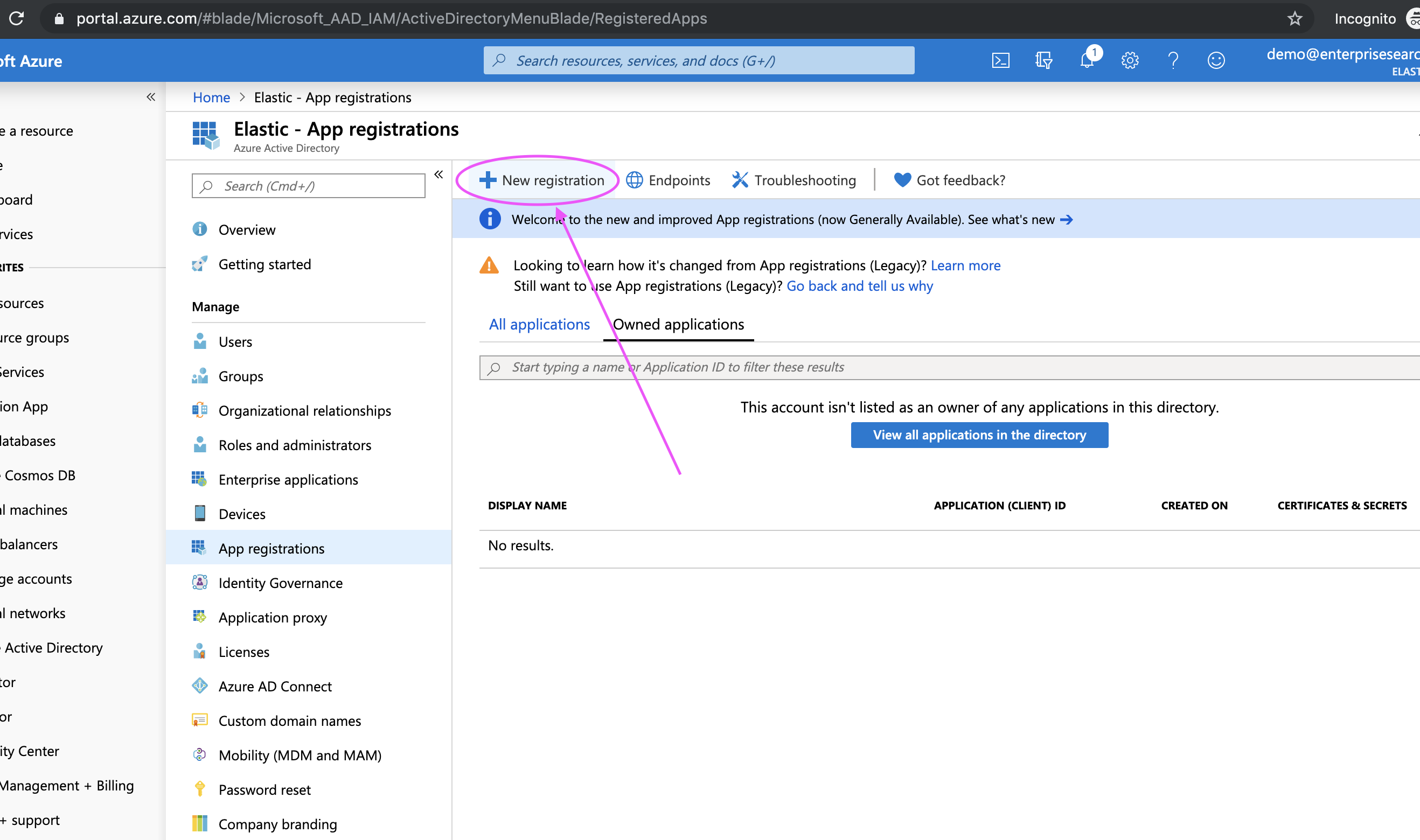 Give your App a name - like "Enterprise Search" - and make it Multitenant; the middle option.
If your app is left as single tenant, it will not be able to access the appropriate APIs.
Leave the "redirect URIs" blank for now.
We will need two - one for Organizational Sources and the other for Personal Sources - so we'll add this as another step.
Finally, hit the Register button.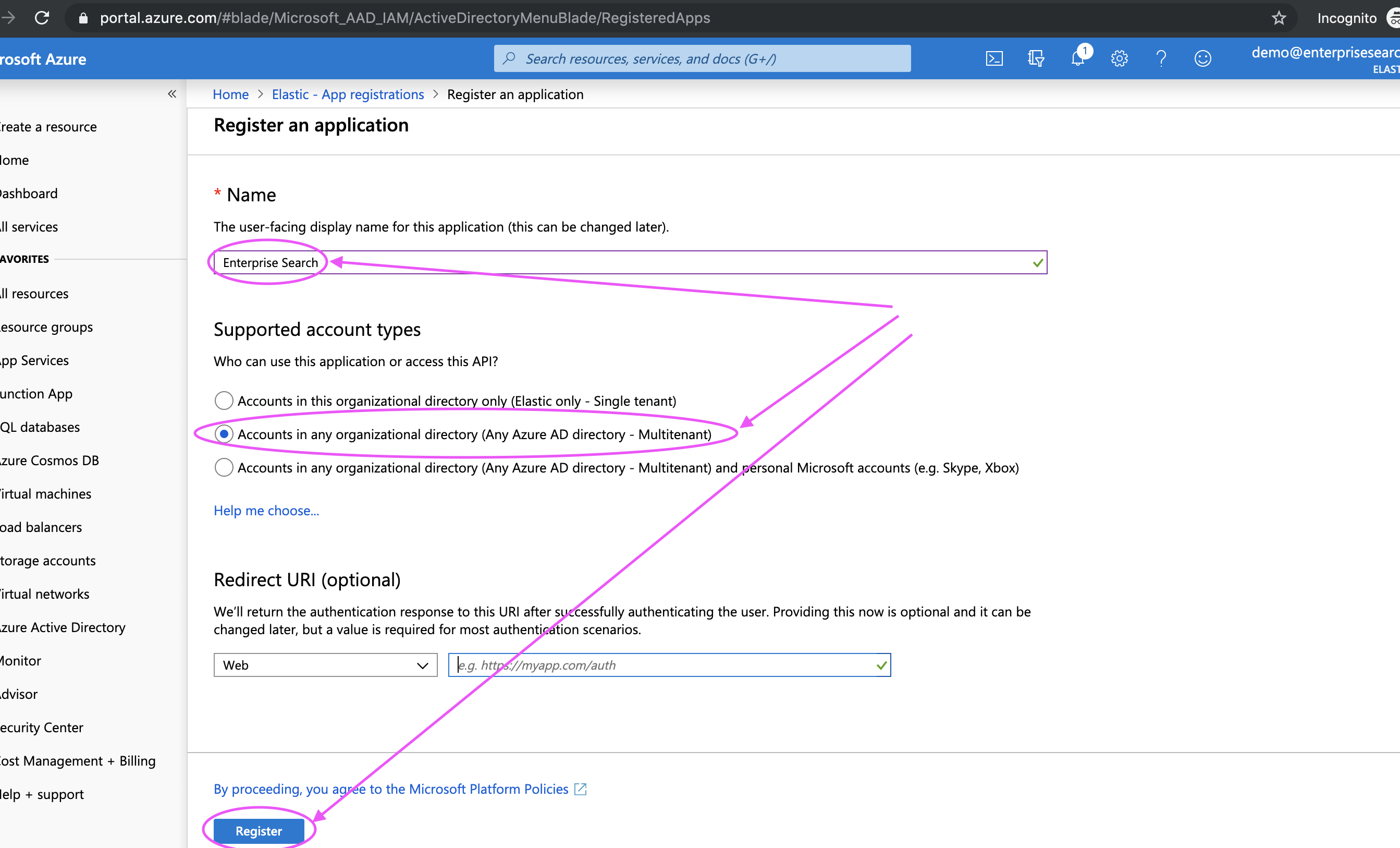 Retrieve the Client ID - we'll need it within Enterprise Search.
Next, add two redirect URIs.
Click the Add Redirect URIs link in the header: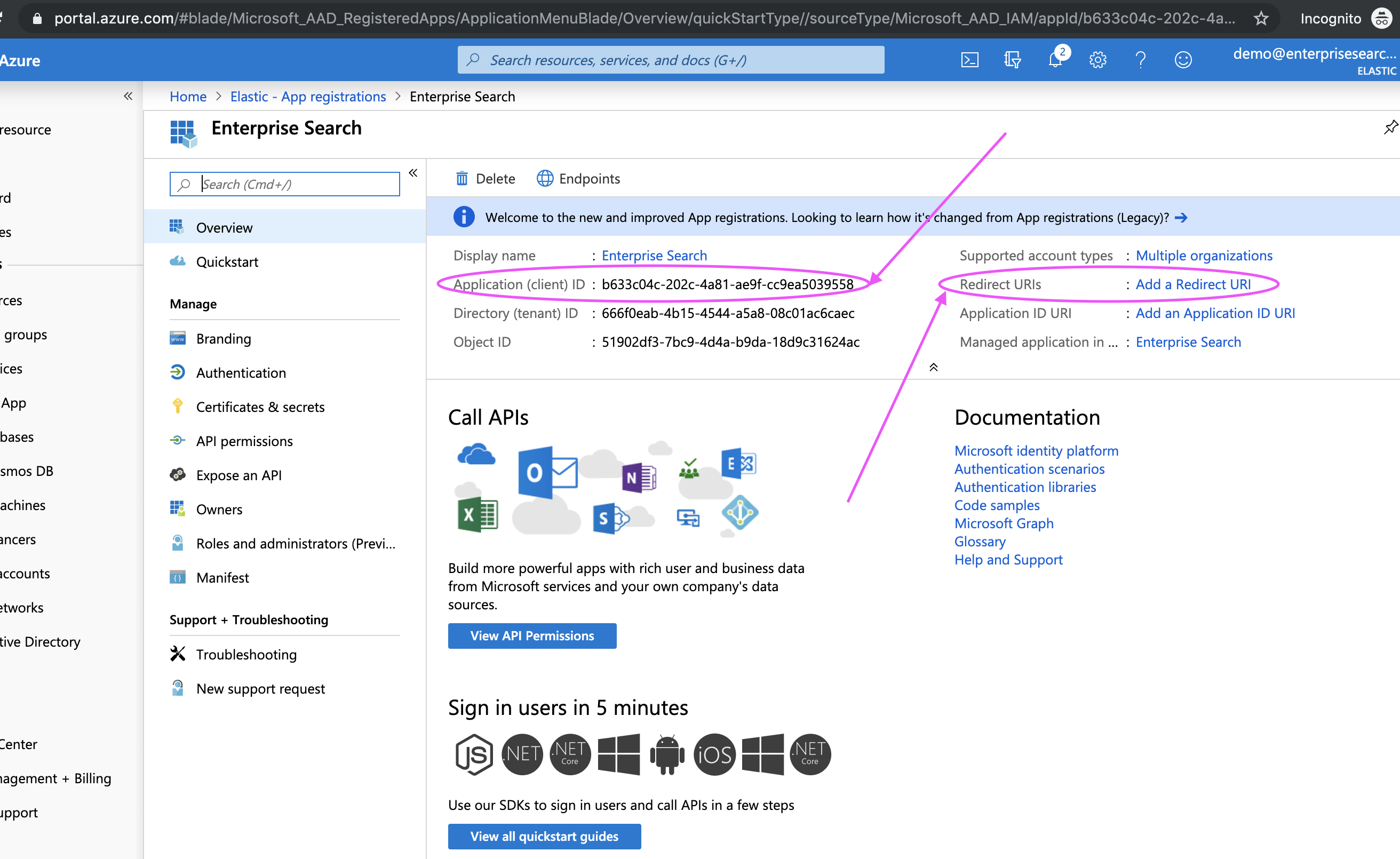 The two redirect URIs are:
http://localhost:3002/ent/sources/one_drive/create
http://localhost:3002/ent/org/sources/one_drive/create
Remember: the hostname must be relative to your own hostname.
If you are also using Sharepoint, you can add all four redirects.
Once you've added them both, press that sweet Save button in the upper left.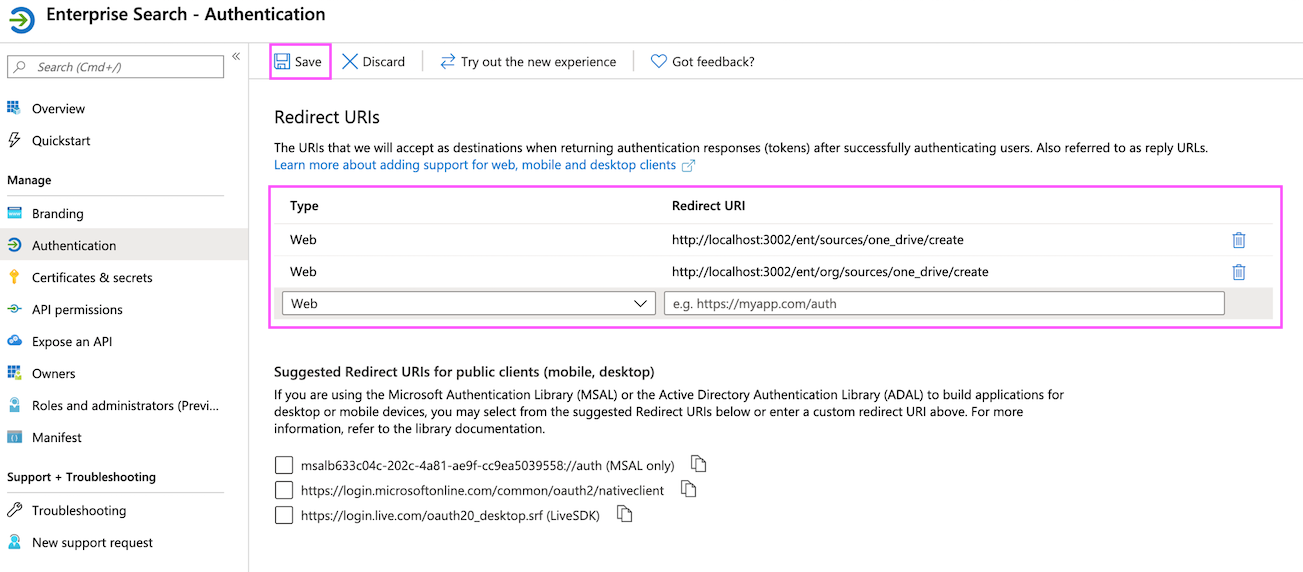 Now let's get ourselves the Client Secret, so we have everything we need to configure the connector in Enterprise Search.
Navigate to Certificates & Secrets: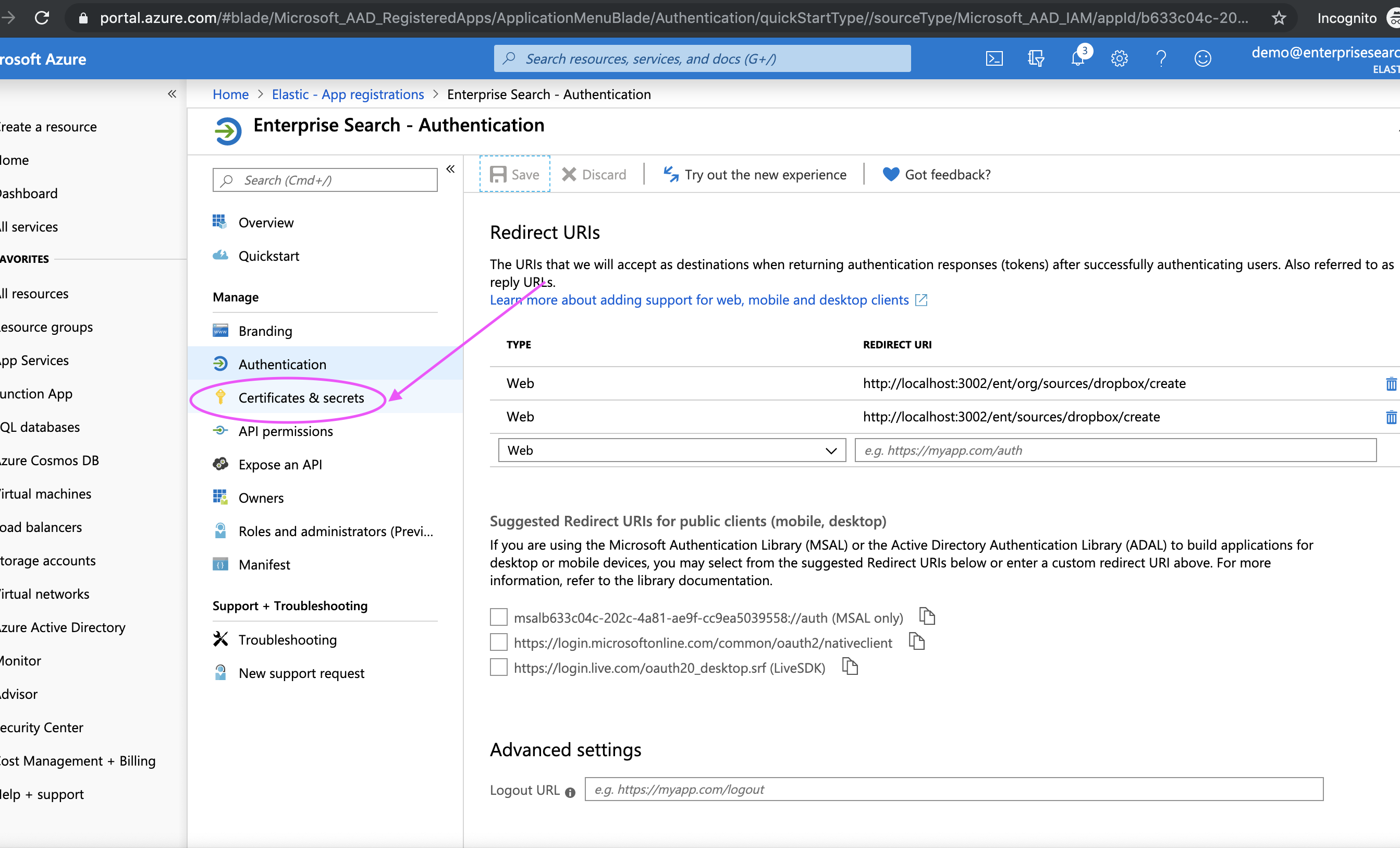 Pick a name for your client secret, like Enterprise Search.
Select "never" as the expiration date, then give that Add button a click: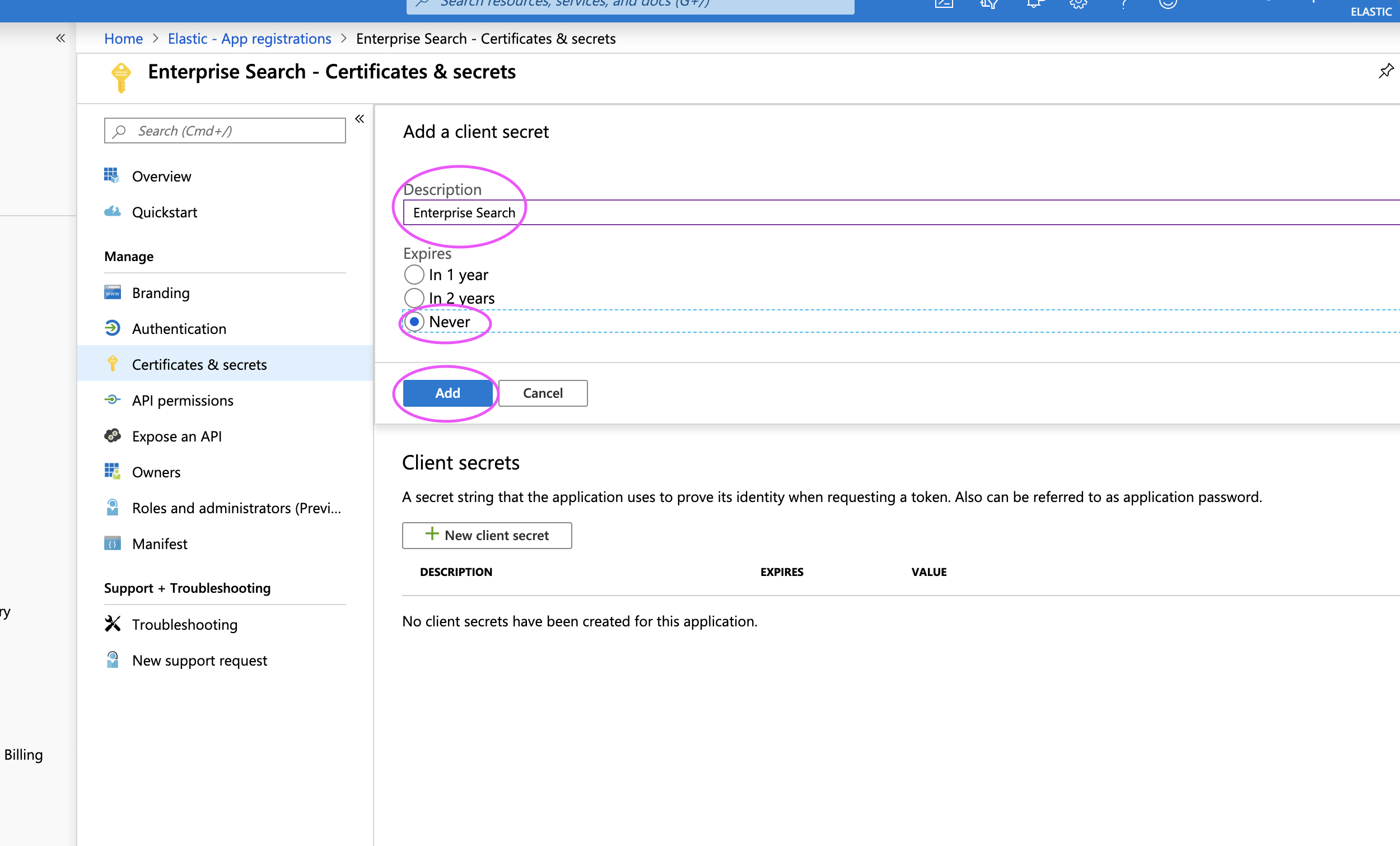 Now secure your Client Secret value before you leave this screen.
Keep this secret!
A few more things to do...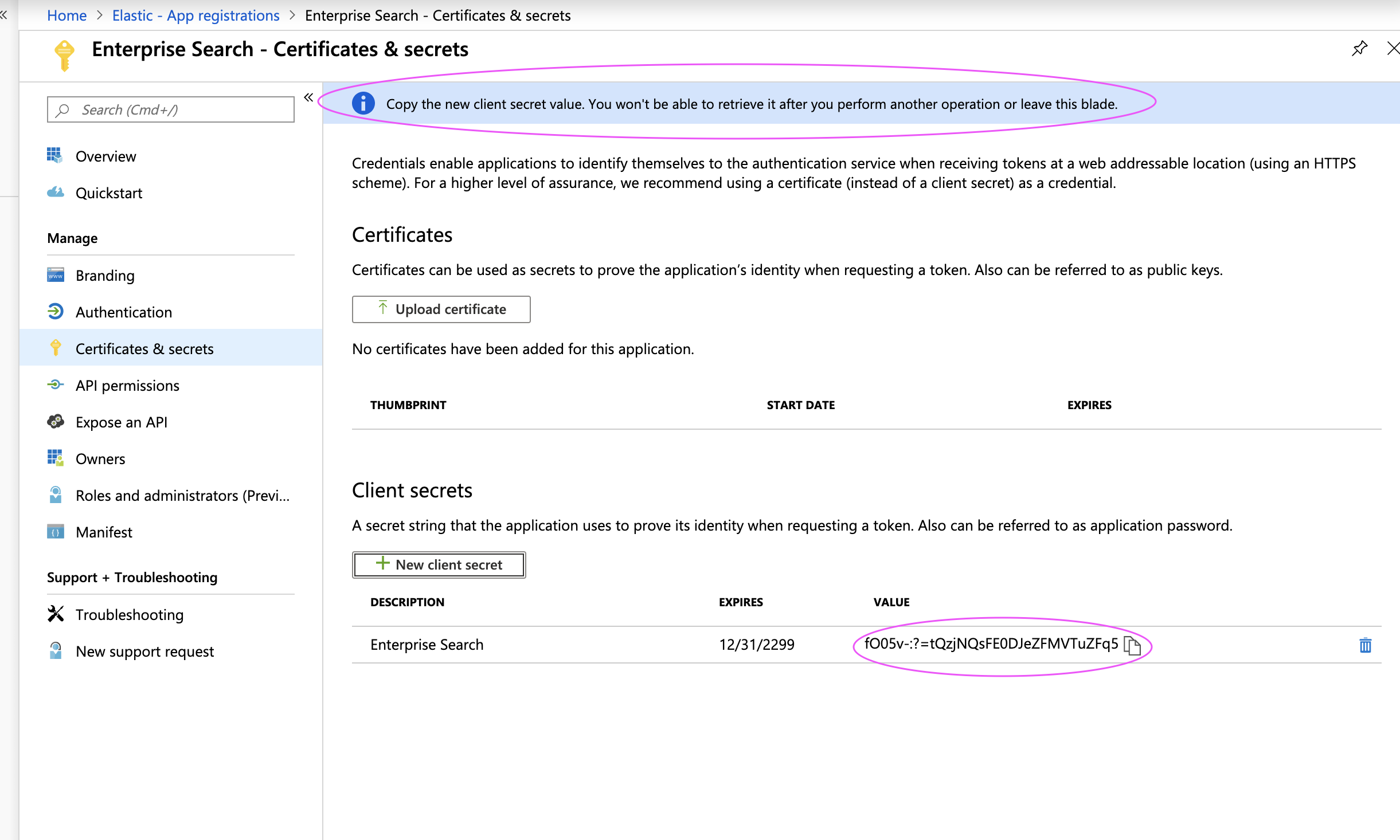 We must set up the permissions the Application will request from the Admin.
Navigate to API Permissions and click Add Permission.
Add "delegated" permissions until the list resembles the one below: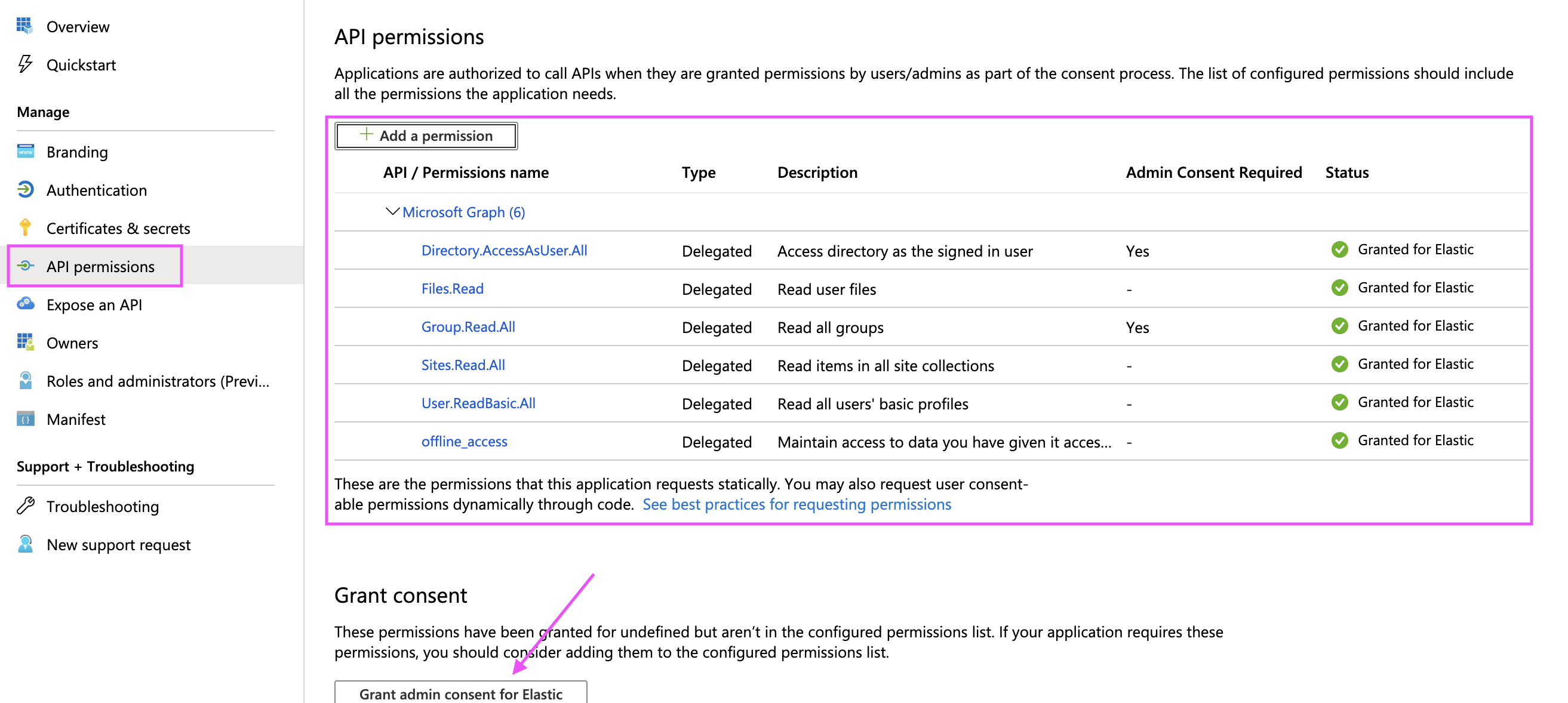 If you are also using Sharepoint, OneDrive uses the same permissions.
Finally, at the bottom of the page click Grant admin consent for [YOUR_ORG_NAME].
That's it for OneDrive!
For the final steps, you must return back to Enterprise Search.
Login to Enterprise Search.
Within the administrative dashboard, click Settings on the sidebar.
Navigate to Content Source Connectors: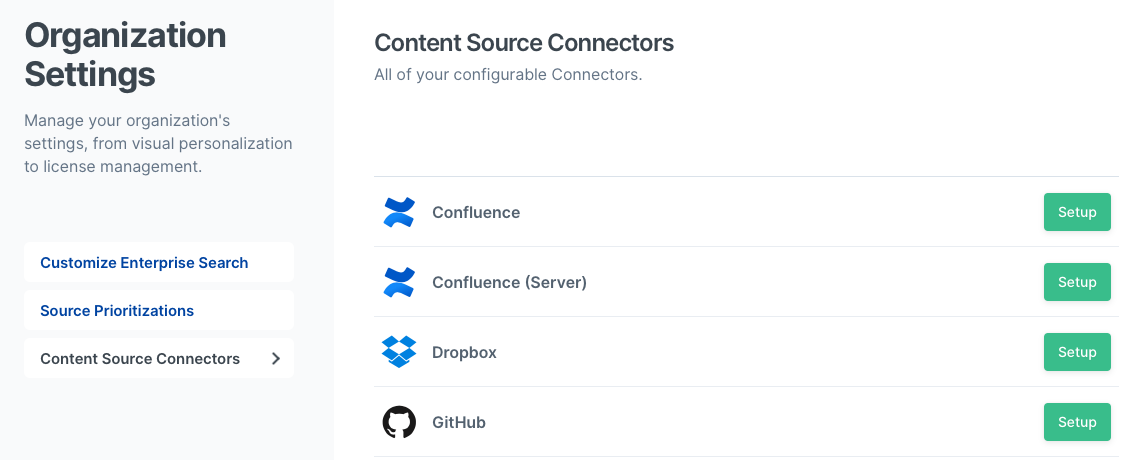 Select the OneDrive Connector and click Connect.
Fill in the Client ID and Client Secret then click Save Changes.
OneDrive Connector, created!
Click Settings if you ever need to change tokens or remove the Connector.
Now, click Sources within the sidebar.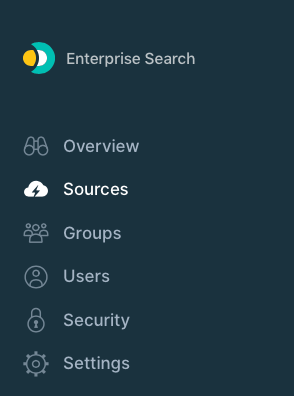 Click Add under the OneDrive source.
First, you'll need to click I understand.
Why the hurdle? We want to make it clear that you're adding a public source.
All of its contents will be accessible by those with the right permissions.
If you're comfortable with that, click the button.
You'll then be presented with an OAuth screen from OneDrive.
Once you accept, you have added OneDrive as a content source to your organization.
Congratulations! It's time to search.
You can now make the source available to various groups and scale its relevance priority.
---
Enjoying the beta? Something broken? Lost? Please send us your feedback or visit the Enterprise Search community.