Google Drive Connector Guide
Ingest all of your Google Drive files into Enterprise Search.
This includes spreadsheets, docs, slides, and your Drive files.
The Google Drive Connector requires that you create an OAuth App within Google.
Configuration
Login to Google's developer console: https://console.developers.google.com.
You will need to create a project, then add the Google Drive API to it.
After logging in, click Create where requested: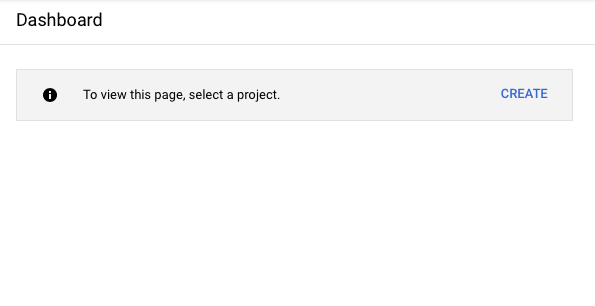 Fill in the project information in a way that best suits your organization.
Make sure that you create this app with a trusted and stable Google account!
We recommend creating a team-owned account for only this app. If access is lost, we cannot help.
Next you will be asked to search among many different APIs.
Use the search bar to find the Google Drive API: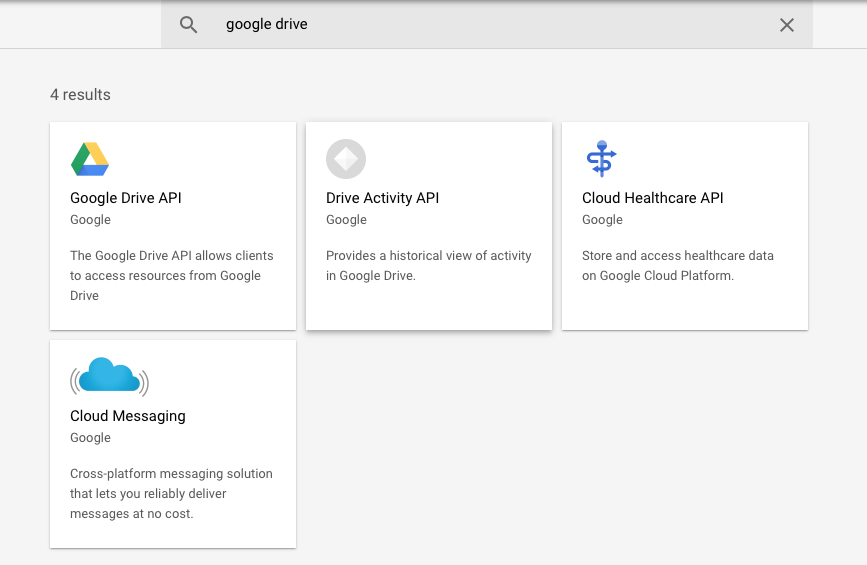 Click on it, and then click Enable:

You will be prompted to Create Credentials:

Select Google Drive API as the API you are using. You will call it from Web browser to access User data: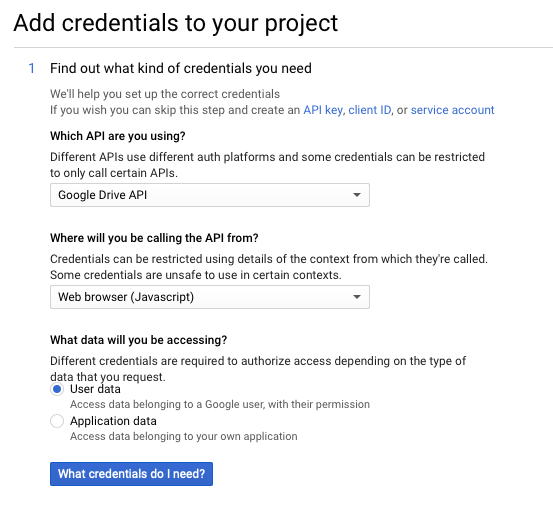 After clicking on What credentials do I need?, you will need to setup OAuth access to the API you have chosen.
Fill it out like so:
Application type: Web application.
Name: Whichever feels best for you. Enterprise Search makes sense, keeps things clear.
Authorized JavaScript origins: http://127.0.0.1:3002
Authorized redirect url: You'll need two: (1) http://localhost:3002/ent/org/sources/google_drive/create and (2) http://localhost:3002/ent/sources/google_drive/create.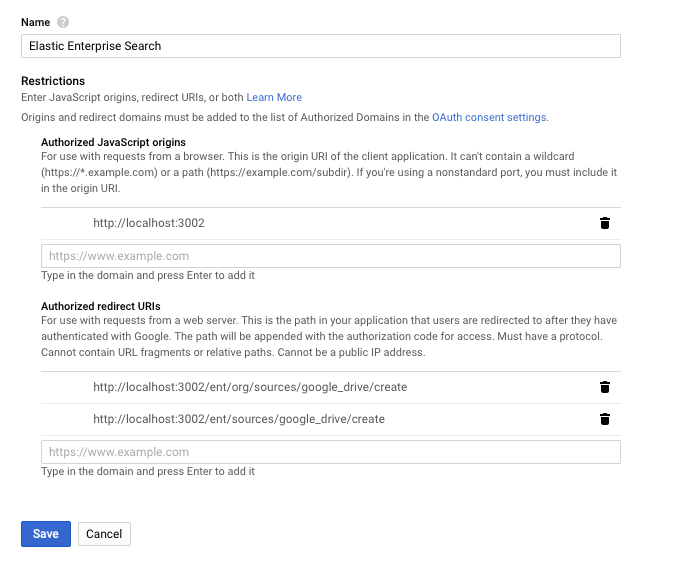 Once you have filled everything in, click Create.
Your new credentials will appear: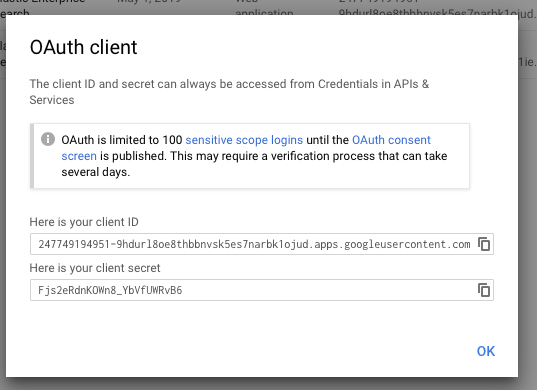 Keep them secret!
The app can stay in developer mode. You do not need to publish it.
You may be asked to create an OAuth consent screen at some point in the set-up process.
Click on Credentials from the main developer menu, then Oauth consent screen submenu.
Application type: Internal.
Application name: Whatever you'd like. Enterprise Search makes sense.
Application logo: How about the Enterprise Search logo?
Right click and save-as, if you'd like: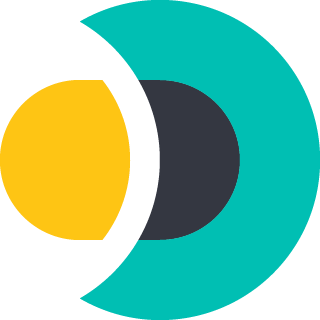 It will look like so: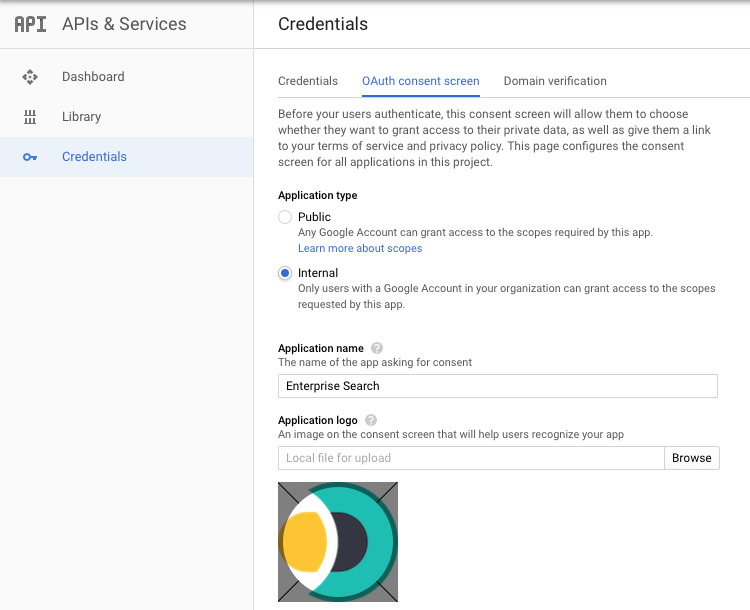 Before clicking save, you will also need to add scopes: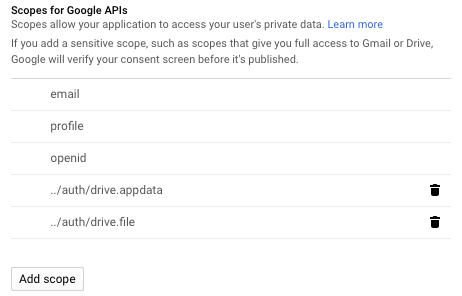 Now, click Save.
For the final steps, you must return back to Enterprise Search.
Login to Enterprise Search.
Within the administrative dashboard, click Settings on the sidebar.
Navigate to Content Source Connectors: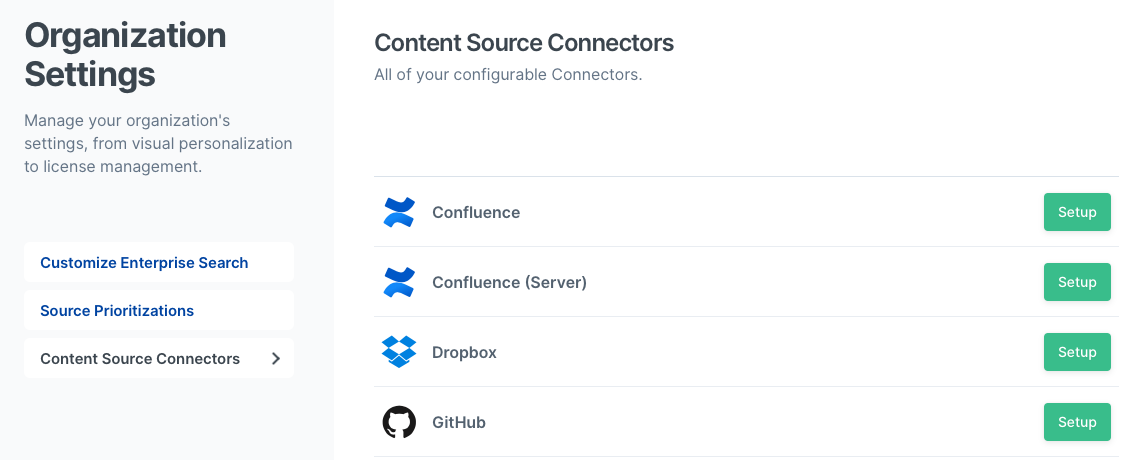 Select the Google Drive Connector and click Connect.
Fill in the Client ID and Client Secret then click Save Changes: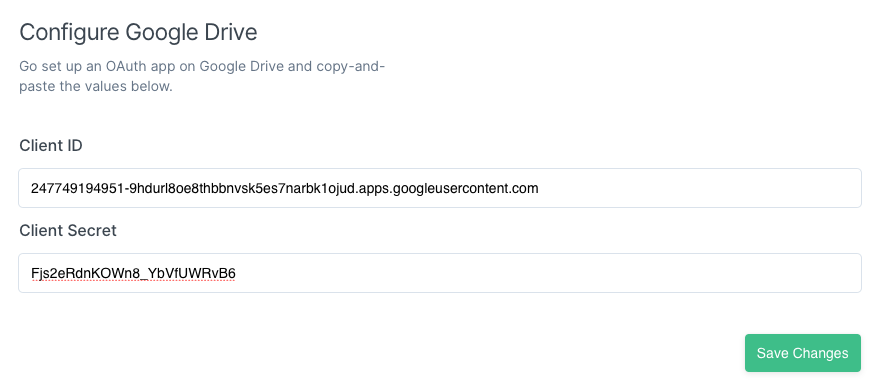 Content Source Connector, created! Click Settings if you ever need to change tokens or remove the Connector.

Now, click Sources within the sidebar.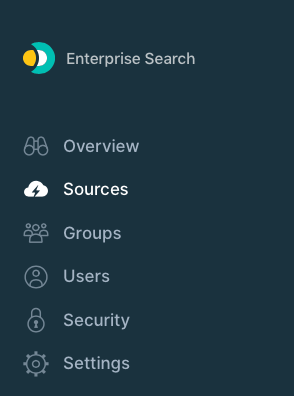 Click Add under the Google Drive source.
First, you'll need to click I understand.
Why the hurdle? We want to make it clear that you're adding a public source.
All of its contents will be accessible by those with the right permissions.
If you're comfortable with that, click the button: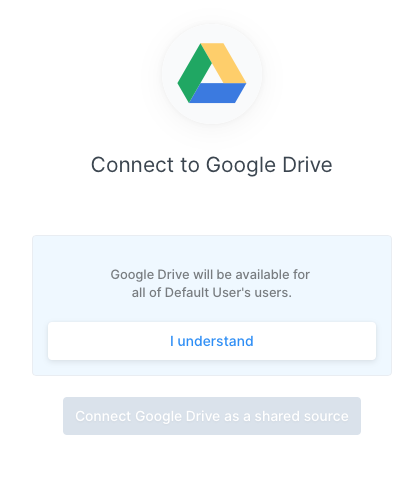 After that, you'll be asked to connect to Google Drive:

You'll then be presented with an OAuth screen from Google Drive.
Once you accept, you have added Google Drive as a content source to your organization.
Congratulations! It's time to search.
You can now make the source available to various groups and scale its relevance priority.
---
Enjoying the beta? Something broken? Lost? Please send us your feedback or visit the Enterprise Search community.