Content Sources Guide
Enterprise Search can ingest data from many different content sources.
A content source is an application like GitHub, Google Drive, or Dropbox.
You can also build your own Custom API Sources.
A Custom API Source can send any data you'd like into Enterprise Search via a first party API client.
Private vs. Public Sources
An organization can setup sources that the whole organization can use. These are called public sources.
An individual can setup their own sources that only they can use. These are called private sources.
Your organization can add their staple applications and each person can bring additional things that are relevant to them.
This keeps everything tidy and flexible. Everyone can further curate their own unique search experience.
OAuth: Third Party Content Sources
Each source must configure an OAuth Connector before it can be added or removed from Enterprise Search.
Within the administrative dashboard, click Settings within the sidebar.
Navigate to Content Source Connectors: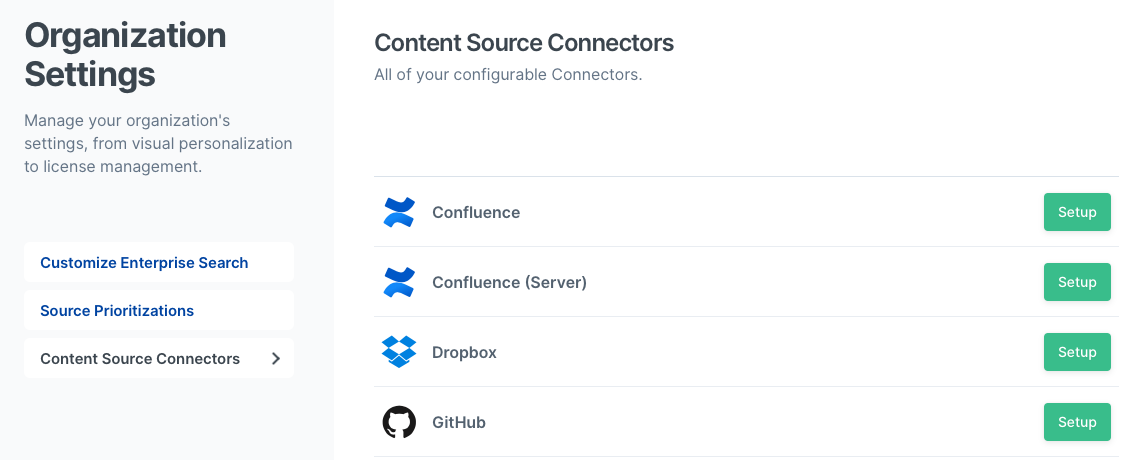 Each Connector has its own guide to help you get started:
Add a Content Source
Once you have an OAuth Connector for your content source, you'll need to "add" the source to your organization:
Within the administrative dashboard, click Sources from the sidebar: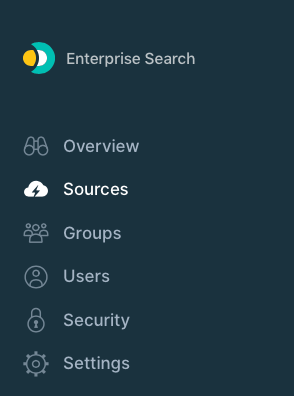 Select a content source, then click Add: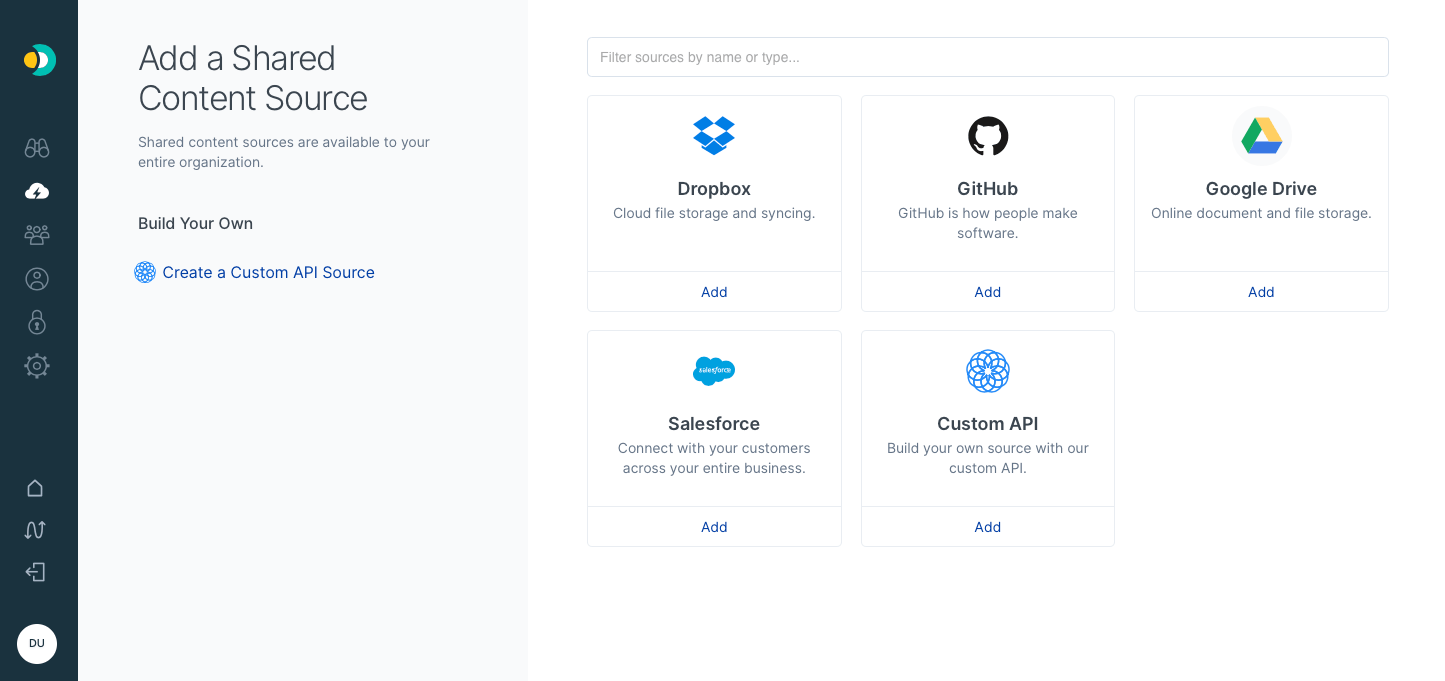 That's it! You can now assign it to groups.
---
Enjoying the beta? Something broken? Lost? Please send us your feedback or visit the Enterprise Search community.